Classic Japan: 10 Days, 4 Cities
- From $5,500.00 USD
A tale of three iconic cities and three former capitals - your epic journey through Japan blends old and new, with soul-stirring visits to ancient centres and modern cities.
ARRIVE TOKYO (4 NIGHTS)
Tokyo's futuristic cityscape launches your journey through Japan's modern centres and ancient capitals. On arrival at Tokyo Narita or Haneda Airport, you'll be transferred by airport shuttle to your hotel. This evening, meet your Travel Director and fellow travellers for a Welcome Reception drink with appetisers.
MEAL(S)
Welcome Reception
TOKYO SIGHTSEEING
Rub shoulders with the locals this morning as you 'Dive into Culture' and wander through Ameyoko Street Market, once a black market selling American goods after World War II. Continue to the old-time entertainment centre of Asakusa to visit the Sensoji Buddhist Temple, which has been rebuilt countless times since its founding in 628, making it Tokyo's oldest temple site. Take a stroll down Nakamise shopping street with some free time for lunch, then join a 'Local Specialist' and learn the mesmerising rhythmic art of Taiko drumming, one of Japan's most popular cultural icons. Board a cruise along the Sumida River to admire Tokyo's modern skyline, the traditional neighbourhoods of old Edo and beautiful Hamarikyu Garden. Later, return to your hotel for time at leisure and dinner at a Sumo-themed izakaya restaurant.
MEAL(S)
Buffet Breakfast
Dinner

KAMAKURA SIGHTSEEING
We journey to Kamakura today. A former political capital, its glory days under the Kamakura shogunate spanned from the 12th to 14th centuries, coinciding with the spread of Buddhism in Japan which is reflected in the city's numerous temples. The most important of these is the Tsurugaoka Hachimangu shrine, which we'll have an opportunity to visit this morning, passing multiple torii gates that line the wide approach from Kamakura's waterfront. We head to Komachi-dori street for some free time to admire the old western-style houses lining narrow alleys that branch off this popular market street. Later, we'll travel to Kotokuin Temple to see its Great Buddha which weighs 121 tons. Returning to Tokyo, enjoy an evening at leisure or an opportunity to join one of the optional experiences.
MEAL(S)
Buffet Breakfast

OPTIONAL EXPERIENCES
Tokyo National Museum, Ameyoko & Ginza
Visit The Tokyo National Museum which displays the world's largest collection of Japanese art, including ancient pottery, Buddhist sculptures, samurai swords, colourful ukiyo-e (woodblock prints), gorgeous kimonos and much, much more. Continue with a visit to Ameyoko shopping street, once a black market built just after the World War II and selling American goods. Now it comprises of about 400 shops attracting thousands of shoppers every day. Then take a stroll around Ginza, Tokyo's most famous upmarket shopping district featuring numerous department stores, boutiques, and restaurants. Afterwards choose to either remain in Ginza for some free time to explore further or return to the hotel by coach. The price shown is in Japanese Yen.
Adult Price: ¥3500.00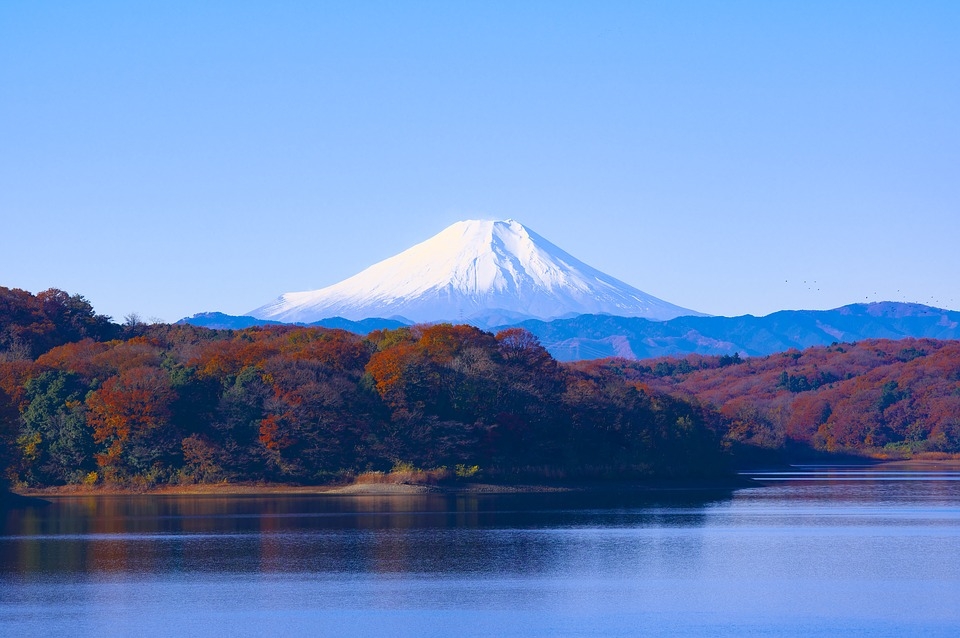 MT. FUJI AND OWAKUDANI
The towering slopes of snow-capped Mt. Fuji loom in the distance as we journey from Tokyo to this celebrated UNESCO-listed site. Admire spectacular views of the surrounding countryside from its 5th station, a magnificent vantage point at 2,300 metres. After lunch at a local restaurant, we'll continue to Owakudani to see the volcanic activity. Consider sampling the local black eggs boiled in geysers, then head back to the hotel for an evening at leisure.
MEAL(S)
Buffet Breakfast
Lunch
TOKYO - KYOTO (3 NIGHTS)
We leave Tokyo, travelling by high-speed bullet train to Kyoto, another former capital of Japan and the centre of Japanese culture for centuries. On arrival, we'll embark on a walking tour of the Gion District, embracing the energy of Kawaramachi street. Enjoy some free time before we head to the UNESCO-listed Kinkakuji Temple, whose glittering golden pavilion is widely regarded as the symbol of Kyoto. Enjoy the rest of the evening at leisure and perhaps some karaoke or a visit to a local Geisha teahouse.
MEAL(S)
Buffet Breakfast
KYOTO SIGHTSEEING
After a late start this morning, we'll visit one of Kyoto's highlights - the historic and scenic district of Arashiyama, renowned for its cherry blossom trees which bloom in the springtime and its beautiful landscapes that change dramatically from season to season. Enjoy a leisurely walk through the towering Bamboo groves and see its iconic Togetsukyo Bridge. Connect with nature in the Zen gardens of Tenryuji Temple, then return to Kyoto for some free time at Nishiki market, a traditional food market known by locals as "Kyoto's Pantry". Return to your hotel or consider joining an Optional Experience.
MEAL(S)
Buffet Breakfast

OPTIONAL EXPERIENCES
Japanese Tea Ceremony Experience
Experience the ambience of a traditional Japanese Tea Ceremony with a professional Tea Master who will have spent many years leaning his craft which is often presented in a ceremony influenced by Zen Buddhism. Learn about the history and culture of tea making in Japan and observe how the powdered green tea (matcha) is prepared by adding boiling water and mixing it with a bamboo whisk. There will also be an explanation on the Japanese way of making and drinking tea. Take the opportunity to try some Japanese sweets and afterwards, having observed the skill involved in making the tea, have a go at making your own! The price shown is in Japanese Yen.
Adult Price: ¥3500.00
NARA SIGHTSEEING
Delve into the ancient history of Nara, the first permanent capital city of Japan. Here you'll visit the landmark Todaiji Temple, one of the powerful Seven Great Temples and home to one of Japan's largest bronze statues of Buddha. Take a stroll around Nara Park, home to hundreds of freely roaming tame deer, then 'Connect with Locals' over a Be My Guest lunch with a local farmer at his tea plantation. Gain insights into the life of his family while sampling fresh tea and indulging in a delicious home-made meal. Return to Kyoto later, for an evening at leisure.
MEAL(S)
Buffet Breakfast
Lunch

KYOTO - HIROSHIMA (2 NIGHTS)
This morning, we board a high-speed bullet train to Hiroshima, a lively city that celebrates peace in the shadow of the previous century's devastation. Our first stop is to a local restaurant where we'll join our 'Local Specialist' for an Okonomiyaki Making experience. Mix your ingredients to make your own savoury pancake and cook it on a hot plate before enjoying your creation for lunch. This afternoon, we head to the Peace Memorial Park and Museum and see the UNESCO-listed Peace Memorial, the only structure left standing when the first atomic bomb exploded in 1945. Take a moment to contemplate its symbolic expression of hope for world peace, then spend the rest of the evening at leisure.
MEAL(S)
Buffet Breakfast
Lunch
HIROSHIMA SIGHTSEEING
Take the ferry to Miyajima Island to visit the famous UNESCO-listed Itsukushima Shrine and elaborate torii gate rising majestically out of the sea. Learn how to make Momiji Manjyu, one of the local specialities, shaping your steamed bun in the shape of a maple leaf and filling it with sweet red bean paste. You'll have an opportunity to sample your work before some free time for lunch. Spend the rest of the afternoon at leisure or consider joining an Optional Experience. Later, join your fellow guests and Travel Director for a Farewell Dinner in a local restaurant.
MEAL(S)
Buffet Breakfast
Farewell Dinner

OPTIONAL EXPERIENCES
Secrets of Hiroshima
Start with a delicious lunch of oysters, sashimi, miso soup and rice in a local restaurant followed by a visit to Shukkeien Japanese Garden. The name 'Shukkeien' can be translated into English as 'shrunken-scenery garden' which is also a good description of the garden itself which features miniature valleys, mountains and forests. The entire garden is connected by a path which winds around the pond and passes through all the miniaturized sceneries. Later, visit Hiroshima Castle, built on a plain in the centre of the city, its main keep is five stories high and its grounds are surrounded by a moat. It was built in 1589 and like the rest of the city; it was destroyed by the atomic bomb in 1945 and then rebuilt 13 years later. For the lunch vegetarian options are available. The price shown is in Japanese Yen. "
Adult Price: ¥5500.00
DEPART HIROSHIMA
Your journey revealing Japan's ancient past and modern cityscape is at its end, take a transfer by airport shuttle to Hiroshima Airport for your onward flight.
MEAL(S)
Buffet Breakfast
Terms, conditions and restrictions apply; pricing, availability, and other details subject to change and/ or apply to US or Canadian residents. Please confirm details and booking information with your travel advisor.