The Hottest Trends in Celebration Travel
Divorce Parties? Mini-Moons? Voluntourism?
Allow us to explain...
"Divorce Parties"
Despite the name, a Divorce Party is not promoting the celebration of the failed marriage. The purpose of these fun-filled vacations for the newly single is to commemorate the end of the lengthy and trying divorce process, and the beginning of their new independence. It's more about self-care, and taking a therapeutic time out for yourself, to reflect, and relax.
A divorce party typically involves traveling somewhere and enjoying activities they were unable to do while they were married. For him, that may mean and extended fishing or hunting trip to an exotic location, or a sport stadium tour across the U.S. For her, maybe it's a shopping trip, or girl's spa get away. Many clients are used to compromising on the destination or vacation activities while they are married, that now they have the freedom to choose. Whether you want to blow off steam, enjoy exciting nightlife (hey, you never know who you might meet, right?) or just relax and pamper yourself, there are lots of great options.
This budget friendly (the cost of for a week of vacation ranges from about $750-$1,250) destination offers endless options to immerse yourself in nature, enjoying leisurely outdoor activities and gives you both the gorgeous beaches and lush jungles. It is also just a short flight from the U.S. and is a hot spot for lots of active travelers of all ages.
What else is there to say about the city that has it all and where you can practically do it all? The hustle and bustle of the city is a the pinnacle place to explore tons of new restaurants, bars and museums and enjoy exciting nightlife, meeting tons of new people. You can fit several of your pals in a room, explore central park, museums, and immerse yourself in bottomless brunches before taking on a shopper's ultimate paradise.
A posh destination that's perfect for relaxing on white sand beaches, enjoying luxurious spa treatments and amenities or letting loose with an ATV off-roading tour or scuba diving for fun. With the Caribbean being just a short flight away from the U.S., you don't have to go far or spend a lot of time traveling to get to paradise.
If you're willing to travel a little further, Dubai is a huge post-divorce destination. Hotels, unlike the rest of the country, are NOT dry, and there are tons of luxury shopping destinations. There are tons exciting activities like indoor skiing, huge water parks, Ferrari driving experiences, extravagant brunches and lots and lots of beautiful people.
Euro Trip
Going to Europe for a couple of weeks with your girlfriends to explore all of the history, charm and wine (lots of wine) may be just what you need to clear your head. You can literally "Eat, Pray, Love" your way through Europe--take a Parisian cooking class, taste your way through vineyards in Tuscany, or tour the churches and castles in the English countryside at your own pace, by your own rules.
---
Mini-moon
While leaving your wedding reception in a limo that takes you straight to the airport to jet off to your honeymoon sounds romantic in theory, in reality it just isn't practical anymore. There are many reasons couples choose to go on a mini-moon after their weddings.
First of all, these days few people have the luxury of unlimited vacation days, and if you've taken days off for during the planning stages (for appointments and tastings, e.g.) or in the days prior to the wedding for travel and pre-wedding activities, taking another week or more for a honeymoon may just not be feasible.
Secondly, after months (sometimes years) of planning, deliberating, and countless decisions over the most minute details—anyone who's been through it will tell you—you will be exhausted. Do you want to spend thousands of dollars and hours of stressful travel on top of that, only to get to your dream destination and be too drained to fully enjoy it? The delayed honeymoon is something we see more often than not these days.
Lastly, the financial aspect. You've just spent so much money on the wedding and maybe it is a better option for you financially to put off the honeymoon for a year. By taking a mini-moon for a few days to a stateside or Caribbean location may be just what you need to relax and not break the bank in the meantime. Also, depending on what season your wedding takes place in, waiting a few months may make it a better time to travel to your desired destination. Here are a few great picks:
The epitome of southern history and charm, Charleston really has it all, and the perfect mini-moon spot (It's where my husband and I mini-mooned!). A tropical climate, gorgeous architecture, mouth-watering southern down-home cooking in award winning restaurants, so much history and culture, and everywhere you turn you're met with a smile. Make sure you take a one of the famous horse and buggy tours that leave from the Old Slave Mart on Chalmers Street.
Nestled among the mountains, this gorgeous and ecelctic town is a great long weekend destination. It is well known for it's vibrant arts scene, laid back aura and of course, the stunning Biltmore Estate. Drive along the Blue Ridge Parkway, known as "America's favorite drive," this 469-mile scenic road passes right through Asheville and serves as your gateway to outdoor adventure. You are also a short drive away from Great Smoky Mountain National Park, and Pisgah National Forest.
Head on down to the Crescent City to savor the unique vibes and flavors of this truly one-of-a-kind city. Grab beignets in the French Quarter, stroll among the shops and gorgeous homes uptown in the Garden District and check out Audubon Park. This the ultimate destination for a few days in a foodie paradise!
This bustling and romantic city has so much to see and do that make it the perfect mini-moon destination. Stroll along the Riverwalk while listening to great live music and sample some great Texas BBQ, explore tons of Missions and museums like the Alamo, or enjoy the outdoors while trying your hand at spelunking in the majestic caverns and natural bridge formations.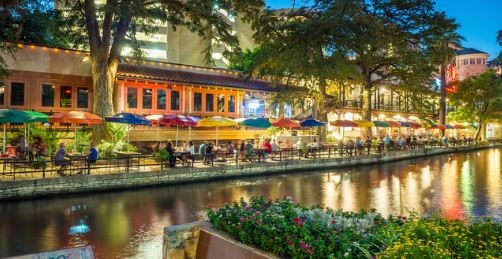 ---
Gap Year Travel and "Voluntourism"
Whether it's a year after high school graduation, or college young travelers are looking for the experience of a lifetime. Aside from the "feel-good" aspect, there are also prudent reasons for taking a gap year, like boosting your resume. Using the time to volunteer or opt for an internship is a smart way to spend that off time. Here are a few of the tour operators that offer great volunteer opportunities, as well as fun and exciting extracurricular experiences!
1. G Adventures
Specializing in trips for the 18-35 age group of travelers, their tours are for the adventurer. Activities include hiking, biking, climbing, bungee jumping, zip lining, kayaking and finding ways to enjoy the local cultures. They also have more budget-conscious tours in their "YOLO" series and have tours available in every corner of the globe. They are also focused on sustainable tourism and eco friendly travel. The Planeterra Foundation is a non-profit organization dedicated to ensuring the communities touched by tourism benefit from the opportunities it provides. Planeterra works directly with G Adventures to minimize the impact on the destinations, and to promote sustainable solutions and economic growth for communities.
2. Projects Abroad
Their mission is to encourage young people to volunteer for worthwhile work in developing countries. They offer volunteer opportunities for teaching, conservation, care, agriculture and farming, creative and performing arts, archaeology, building, sports and more. They also offer internship opportunities in medicine and healthcare, law and human rights, journalism, microfinance, veterinary medicine, social work, business and more. Their programs cater to teens, gap year travelers, 50+ age group, alternative spring break and university students.
3. Gap Year Adventure Travels
With gap year adventure travel programs, participants have the chance to explore new corners of the globe on foot, by bike, or surfboard, gain technical skills, and challenge themselves emotionally and physically. Not all programs are the same either, and will sometimes pair other interests, such as volunteering or environmental education, to assure that your gap year isn't just about catching the sickest wave, but also gaining a deeper understanding of the places you visit.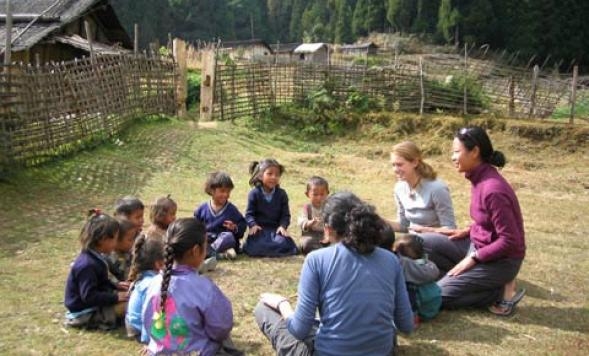 For more information on our network of Gap Year and "Voluntourism" operators, or if you have a specific destination or experience in mind, contact us and we can send you more links!