Where Can Americans Travel to This Summer?
United Kingdom

Photo: Shutterstock.com
The U.K. – comprised of England, Scotland, Wales, and Northern Ireland – has a mandatory 14-day self-isolation in place. Arriving travelers are asked to drive a private car to their destination if possible, and avoid public transport or taxis, shopping, and other public places. New arrivals will be required to provide UK officials with contact and travel information prior to arrival by completing the Public Health Locator Form.
The Bahamas

Photo: Shutterstock.com
The Bahamas opened its borders to all visitors July 1. All incoming travelers must present a negative COVID-19 swab test, with results no more than 10 days old (for those arriving after July 7, results can be no more than seven days old). They must also complete an electronic Health Visa prior to departure at travel.gov.bs where they will also upload test results.
Jamaica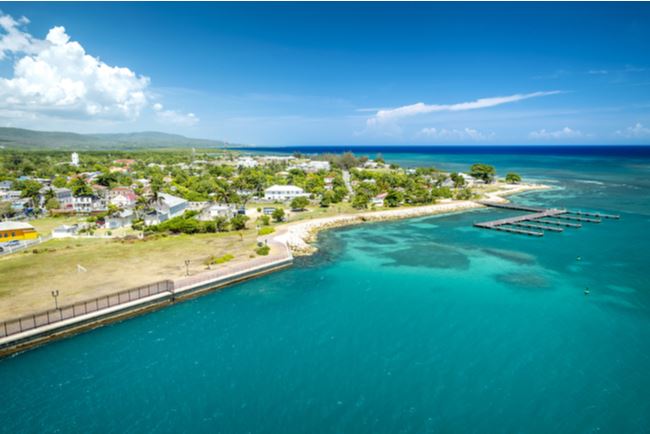 Photo: Shutterstock.com
The Caribbean island reopened a "coronavirus-resilient corridor," stretching along the coast from Negril in the west to Port Antonio in the east, on June 15. Americans must get pre-approval in the form of a Travel Authorization document, which can be applied for online, prior to visiting. Additionally, Americans will have to undergo a coronavirus test upon arrival as the U.S. is considered "high risk." If they test positive for the virus will be isolated in a public health facility for at least 14 days.
Aruba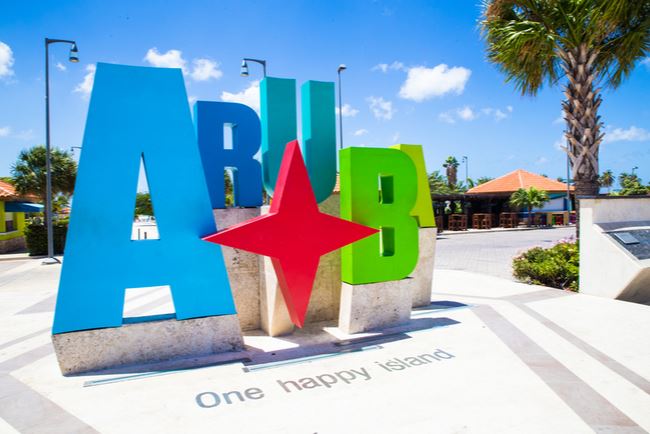 Photo: Shutterstock.com
Beginning July 10, Americans can once again travel to the "Happy Island." All visitors will be required to complete an online Embarkation/Disembarkation card process, as well as upload a negative PCR test 72 hours prior to travel, in order to be approved entry to Aruba. The government is also requiring that all visitors have mandatory insurance that helps protect visitors against incurred medical and non-medical expenses if testing positive for COVID-19 during their stay.
Maldives

Photo: Shutterstock.com
Private jets and yachts are already welcome in the Maldives, and commercial airlines are scheduled to resume from July 1. Resorts and hotels located at uninhabited islands will reopen on July 15, while guest houses and hotels located at inhabited islands will open August 1.
Sri Lanka

Photo: Shutterstock.com
Sri Lanka will reopen to tourism from all nationalities on Aug. 1. Visitors will be required to provide proof of medical insurance, plan to stay at least five nights, and show a negative Covid-19 test taken less than 72 hours before departure. They will have to undergo a second test upon arrival.
Cambodia

Photo: Shutterstock.com
Foreign travelers will be granted entry to Cambodia upon paying a $3,000 deposit to cover a mandatory COVID-19 test, hotel stays if a guest needs to be quarantined, and any necessary treatment fees. Those who test negative for the virus will only be charged the fees for the test and will be given back the remainder of their deposit.
French Polynesia

Photo: Shutterstock.com
French Polynesia, which includes Tahiti, Mo'orea and Bora Bora, announced that tourists from all countries can arrive beginning July 15. Travelers will be required to have either a negative COVID-19 test 72 hours before departure or an "immunity certificate" that proves recovery from a previous infection.
Mexico

Photo: Shutterstock.com
While the U.S.-Mexico border remains closed until July 21, individual states have the autonomy to decide when they will reopen to tourists. Quintana Roo — home to popular vacation spots like Cancun, Playa del Carmen, Cozumel, and Tulum — has reopened this month and Los Cabos will follow in July. At airports, travelers will experience health screenings including temperature checks, and even thermographic cameras to detect fevers.
Puerto Rico

Photo: Shutterstock.com
Puerto Rico announced formally reopen for in-bound tourism on July 15. Upon arrival at the San Juan Airport, arriving passengers will undergo free COVID-19 testing and a quick health check-up. The airport is also utilizing technology to automatically gauge incoming travelers' temperature.
Turks and Caicos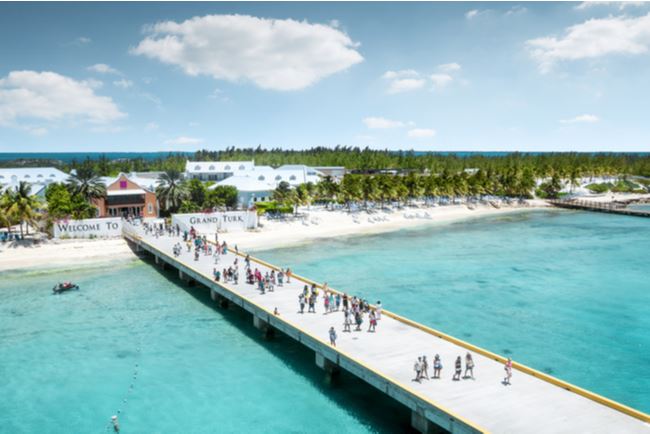 Photo: Shutterstock.com
Turks and Caicos will begin welcoming international visitors starting on July 22. Private jet terminals will open on July 22 as well in conjunction with the reopening of Providenciales International Airport. The Grand Turk Cruise Center will remain closed until August 31.
We're reporting on how COVID-19 impacts travel on a regular basis.